Yes, we definitely like travelling. But we definitely like animals too. So it's inevitable that while travelling we pay attention to (almost) any living forms;-))
What does a dog's life look like in a city situated on water for example? Not that bad, I must say. The one we saw had its own boat;-)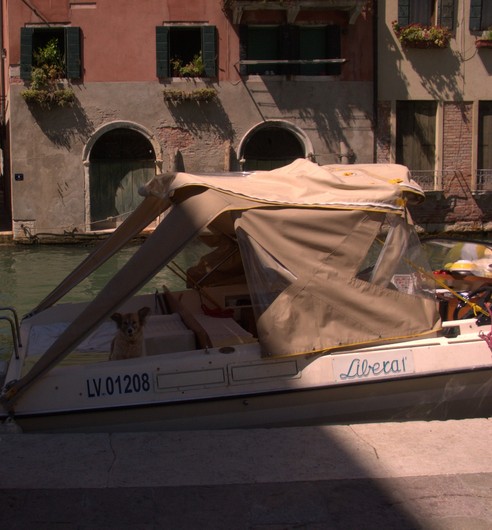 The other one seemed to be the owner of a mask-selling shop. Well, at least he did his best to look fearsome enough to guard it.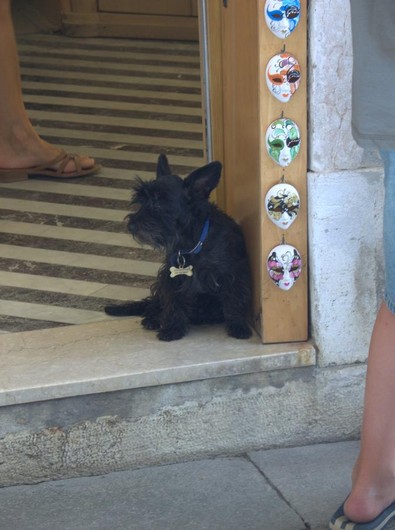 As in any city that has something to do with water, there are plenty of seagulls. They seem so independent…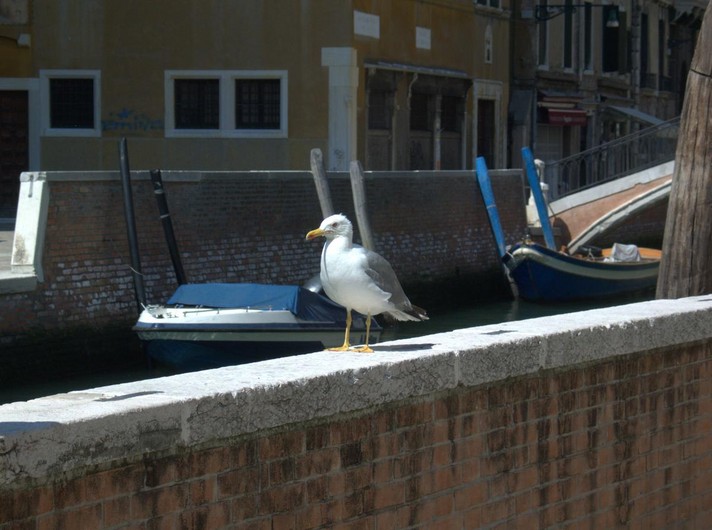 But, as you'll see, cats are our favourite. This one was licking its fur, not paying attention to anybody, near the Santi Giovanni e Paolo church.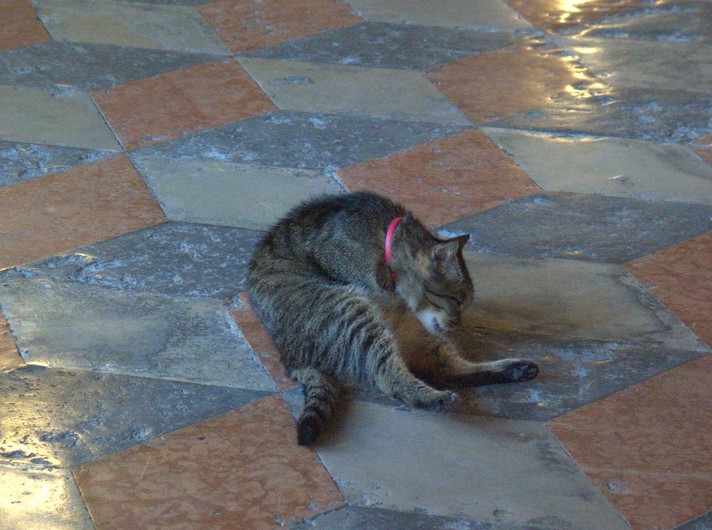 The following two cats are native of Torcello. They don't look as good as their relatives from tourist-crowded Venice. Yet, cats are cats. Grace and beauty. Even if a little bit hungry beauty…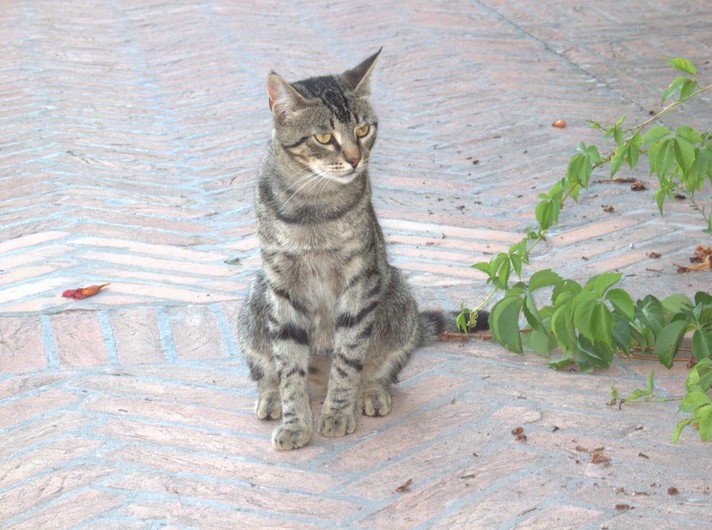 The little black and white fellow was our neighbour while our stay in Mestre. It had some fresh supplies everyday at least.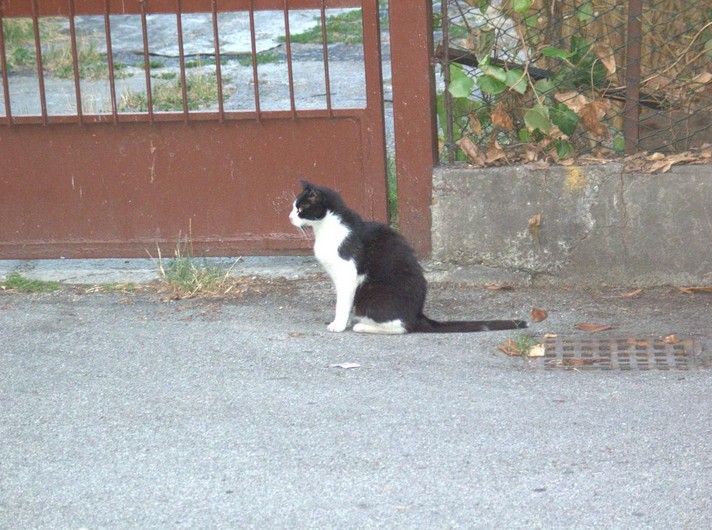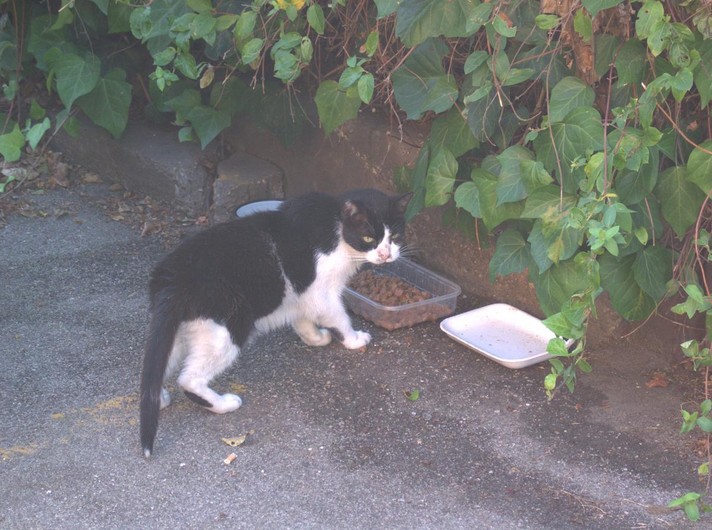 In more popular parts of Venice you can find some well-bred (and well-fed) examples of the cat aristocracy. This one surely has its owner as it is wearing a nice collar and is walking rather than flashing by.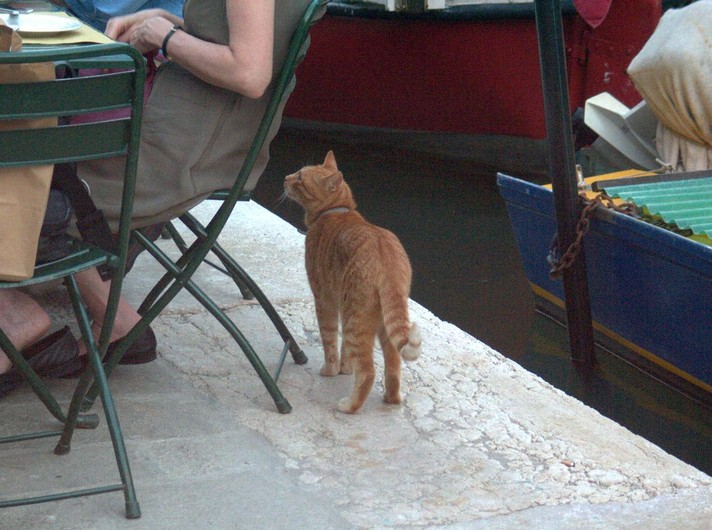 Oh, alright. If you feel bored with cats (I wouldn't!) we have something extra for you. The symbol of Saint Mark's Square. Pigeons. There are hundreds of them there. We took a picture of the ones that were too tired of sun to go begging for bread… They were sitting in the shade of Palazzo Ducale.