PLACES
San Michele cemetery in Venice, Italy. Part Two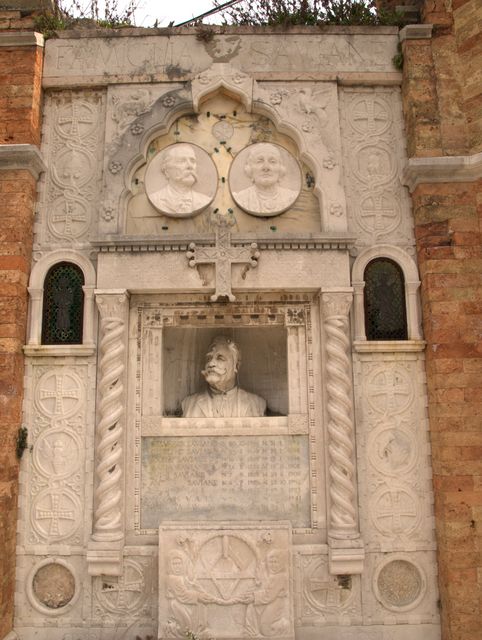 From the courtyard you can move on in many different directions. We chose the nearest gate and there we saw a small, contemporary part of the cemetery with ordinary graves - nothing really special. We have read somewhere that San Michele is supposed to be the resting place for the Venetians only for 10 years. After that time the ashes are moved to some other cemeteries. You know - the space, or rather lack of it. But the truth is that we found quite a lot of contemporary graves that were more than ten years old.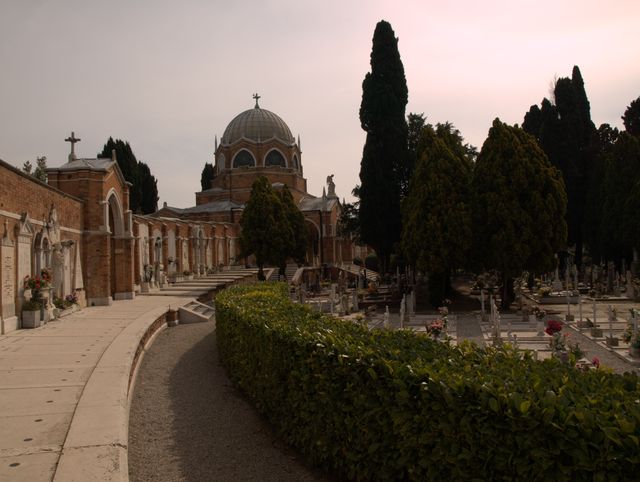 We continued our trip not really bothered by other people. There were only a few of them, some definitely tourists, and one or two people visiting their late relatives. The peacefulness of this place made us feel very relaxed. We had a break and sat on a bench.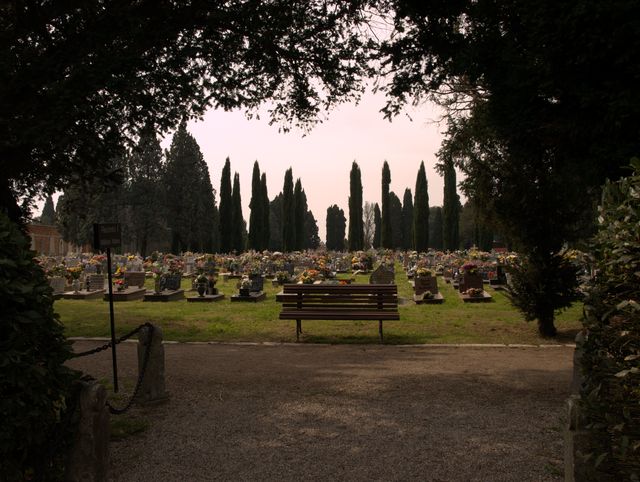 Such information boards were put in several places in the cemetery to make the sightseeing easier.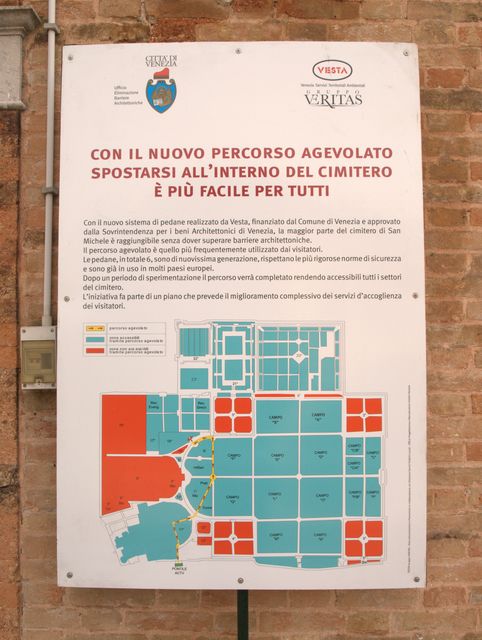 We found out that in this part of the Cimitero there were some military graves. Some of them were very ingenious indeed. Have a look yourselves.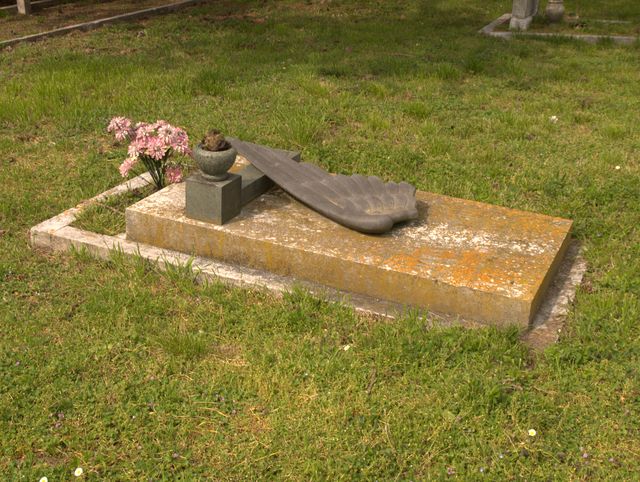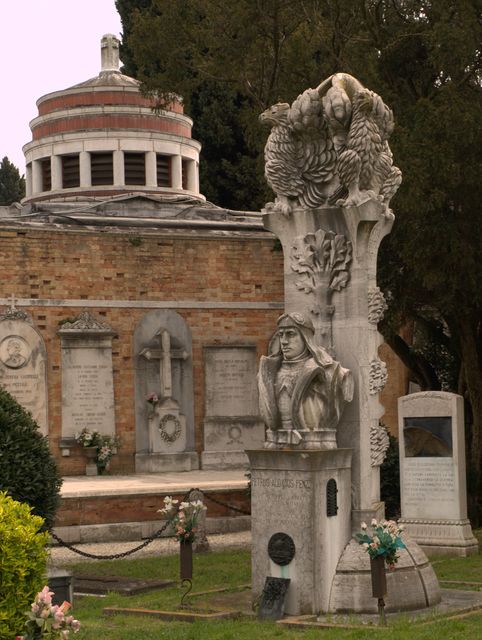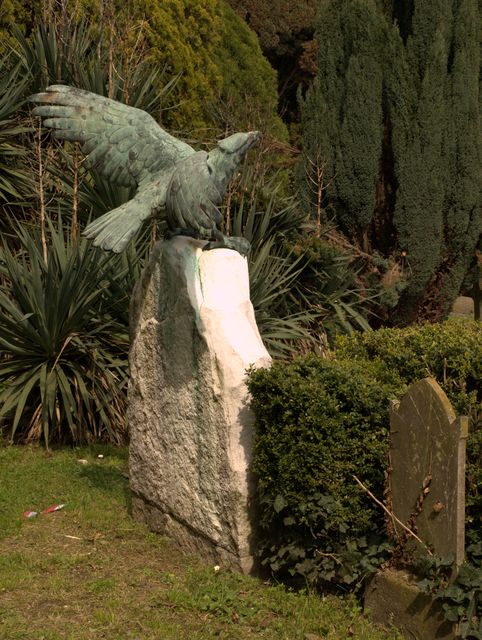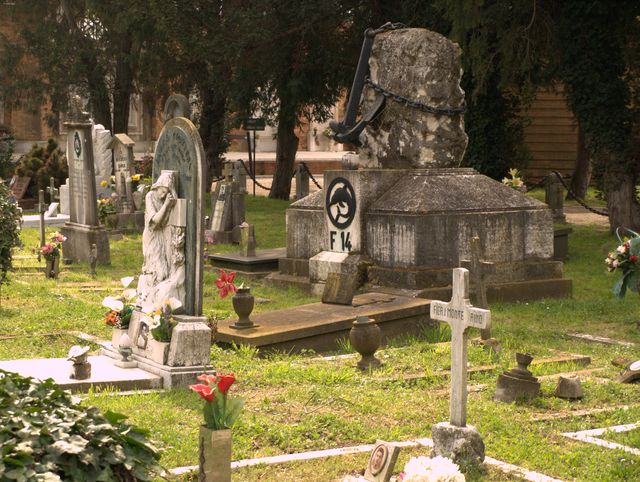 All around the place you could see a red brick wall surrounding San Michele island.
(to be continued)