Somebody had told us once (or we had read it somewhere) that Venice is nothing more than buildings and water. To see a tree there is something unique.
Thus mentally prepared off we went to explore the treeless Venice.
I must say that what we saw shocked us. Was that someone completely blind or something? Or maybe all he had achieved in Venice was to visit St. Mark's Square and go back inland?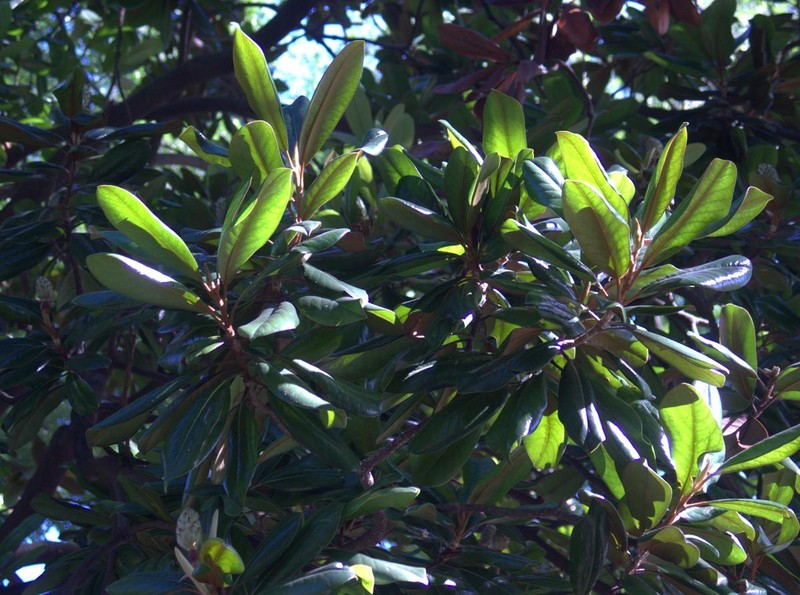 Well, I don't know what his problem was but believe me - there are quite a lot of trees in Venice and no fewer than two regular parks!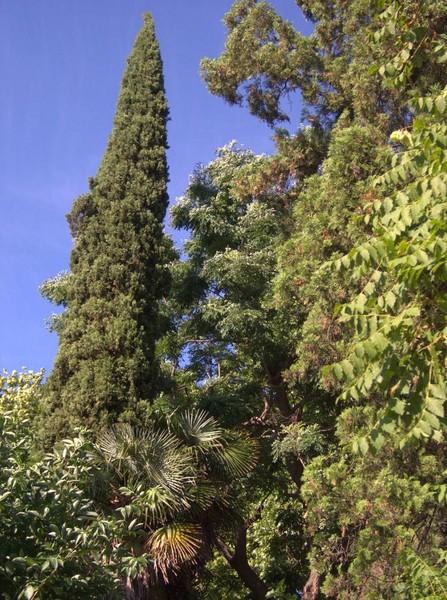 You can see a tree or two in many parts of Venice but if you feel like walking and relaxing after all this sightseeing you must have been doing in La Serenissima, the best choice is to visit one of the parks.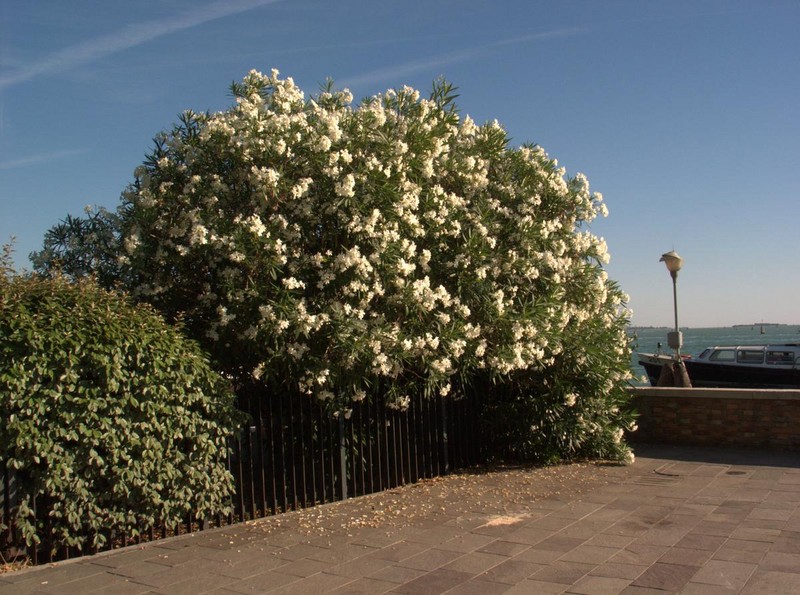 We, in fact, did more than that. We visited them both in one day. Venice is not that big to make it impossible, you know. Besides, both of them are in the part of Venice called Castello. What is truly fantastic is that the area is not so populated by tourists as, let's say, St. Mark's Square or the Rialto Bridge vicinity.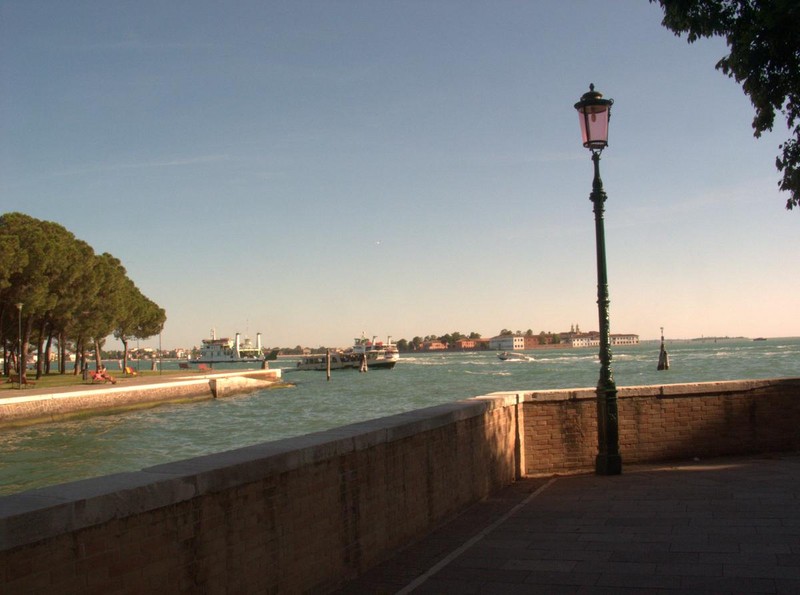 The first park we visited is called Parco delle Rimembranze and it was meant to commemorate the soldiers who died in World War Two.
The second was Giardini Pubblici. It was Napoleon who ordered to pull down a few churches and create a park in the area instead. Nowadays it is the site of Venice's Biennale.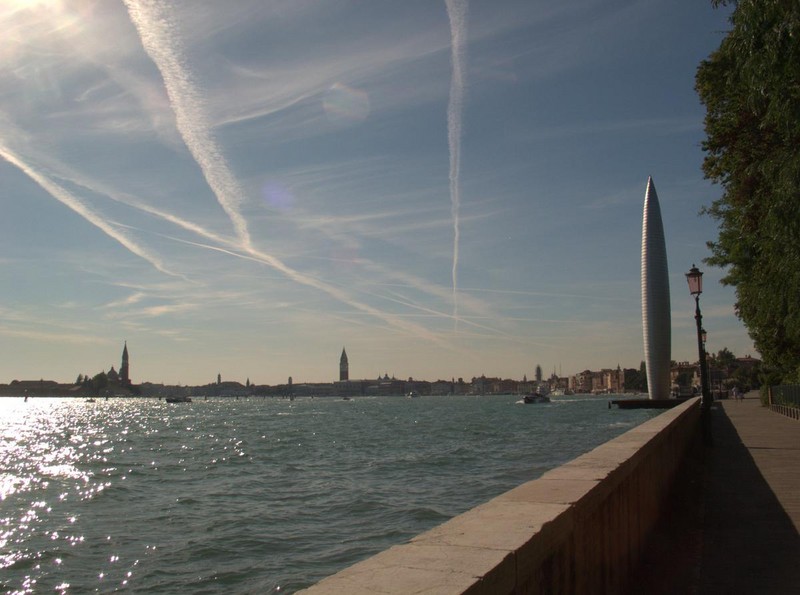 Seeing so much green trees in Venice was incredible but what we liked most was not the sight but some sound that came from among the trees. It was the omnipresent cicadas! It was so loud, almost deafening!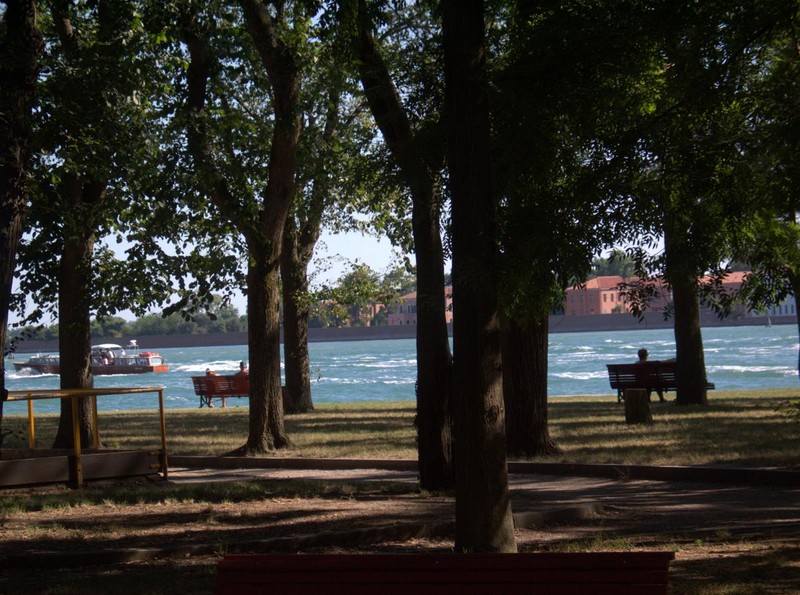 One more thing. Before actually going there we had also heard that in Venice you have to walk constantly (unless, of course, you enter some cosy cafe or restaurant to sit and have a coffee) as there is only one bench you can sit on (it said the bench was red as if it made any difference;-) Well, if there was only one, it surely had long ago been taken by some other tired tourist, right? So imagine how surprised we were to behold something like this: